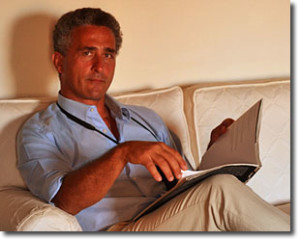 I was born in Rome in 1968 and received my University degree in 1992 from the Università di Roma "La Sapienza."
In 1996 I received my PhD in Medieval History at the Università "Cattolica" in Milan.
Since 1998 I have been collaborating with the University of Urbino, where at present I am Associate Professor of Medieval History. I taught courses in "Methodology of Historical Research," "Medieval Antiquities and Institutions," "History of Eastern Europe" and History of Christianism," and I was  President of the School of Literature, Arts, Philosophy from 2016 to 2019.  At present, I teach "Medieval History." I am a fellow of several learned societies, and Vice President of the Società romana di storia patria.
My principal research themes are the history of Rome, the Roman Church, and Central Italy in the Middle Ages, with a specific focus on historical sources and the relationships between historical fact and its representation in imagination. Currently, I am concentrating on the use of ideas of the Middle Ages in contemporary politics, the subject of my latest book, Medioevo militante (Einaudi), also translated into Spanish (El presente medieval, Icaria),  into French (Médiéval et militant, Publications de la Sorbonne), and into English (The Militant Middle Ages, Brill).